As the holiday period is upon us once again, E2 would like to thank all those lovely people that purchased one of our designs. We hope you enjoyed your t-shirt or any other item that bares an E2 design, as much as we enjoy making them.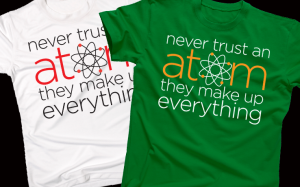 It has been an exceptional year for the brand E2, as once again Hollywood knocked on our door and we opened it with open arms. Our now well-known t-shirt will feature once again on CSI: Cyber for a second year and as you can imagine we can not contain our excitement as we wait to see it grace the TV screen again.
But if geek tees are not your style, then no need to worry, we have you covered. With over 2,500 designs we can promise, that you will find the perfect design for yourself or as a present to loved ones, or maybe not so loved ones. Whether you are in a holiday, funny or loving mood or you enjoy wearing challenging and sometimes offensive t-shirts, we have the perfect one for you.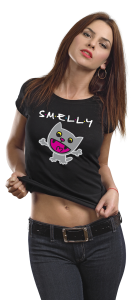 On the other hand if you enjoy wearing your favorite TV or movie quote, take a peek at our Movie and TV series portals in our CafePress powered store. You will find such TV favorites as Big Bang Theory, Scrubs, Friends, Seinfeld, Fraiser, Supernatural, Happy Days, and more; and fan favorite movies like: Breakfast Club, Animal House, Beetlejuice, Friday the 13th, Caddyshack and don't forget the holiday favorites A Christmas Story, Elf and Christmas Vacation!
If you play in a band or you are a groupie, have a look on our music section and make sure everyone knows who is with the band.
We wish you a lovely holiday period and we hope to hear from you. You can always leave comments on our Facebook page and give us a like, only if you really like us.
Happy holidays,
E2
The links above all go to our Cafepress Powered store which features all of our designs….but if you prefer Redbubble, Zazzle, or Skreened you can find a more limited selection of our designs there too.